Belgrade is the winner of the "Golden Tourism Heart" as a champion of sports tourism, the Mediterranean and South-East Europe in 2015, according to the decision of the jury of the International Tourism Association, the International Centre for Tourism and Hospitality Development, Sacen International.
The Serbia's capital city will show you why is a strategic stopover at the crossroads of Eastern and Western civilizations since ancient times, with its position at the confluence of the Danube and Sava river. Belgrade has become an increasingly popular tourist destination due to very good hospitality, people's kindness, openness, good food, nigh life, festivals…..
REFERENCES:
Table tennis 2017 Super cup, Serbian open Kyokushin-kan 2017

Master Sport Center multifunctionalsports hall allows sports competitions to the highest standards. Multifunctional sport venue with 2 hall for table tennis (one with 10 tables for training, and second with 4 tables for tournament), VIP table is in additional room.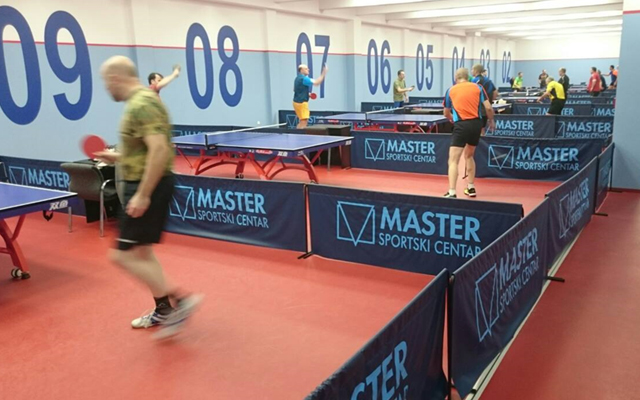 Gym is located on the top floor of the Sports Center and offers the possibility to train both indoors and on the terrace, and its equipped with carefully selected fitness equipment of exceptional quality by brands Precor and Gym80.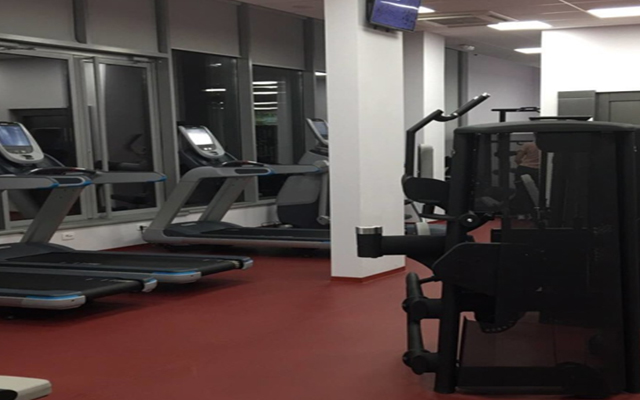 Fitness & Spa is equipped with the latest Cryo and a Finnish sauna, steam bath, hot tub, salt room, a room for relaxation containing tepidarium and a swimming pool.
ACCOMODATION RECOMENDATION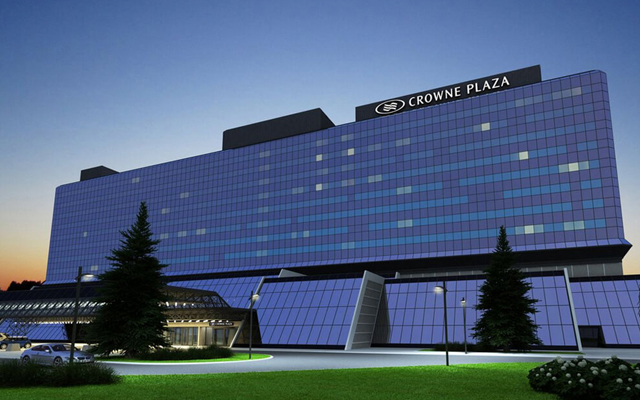 Crown Plaza Hotel ****
– Stylish new/old hotel in business district of Belgrade
– Official team hotel of all main sport events, held in Belgrade during pass couple of years.
– Elegant rooms are comfortable for all athletes.
– Hotel provides couple of meeting rooms, fitness center and indoor pool for all guests.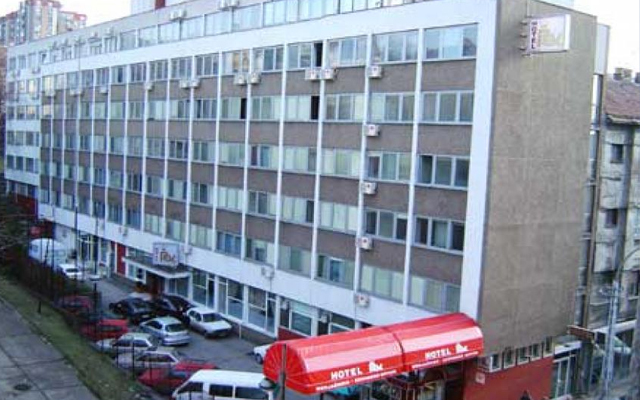 Hotel Rex ***

– Located in center of city, is one of popular sport hotel for handball and basketball teams from Balkan region.
– Rooms are classical, functional and comfortable.
– Hotel is well connected with main sport centers in Belgrade.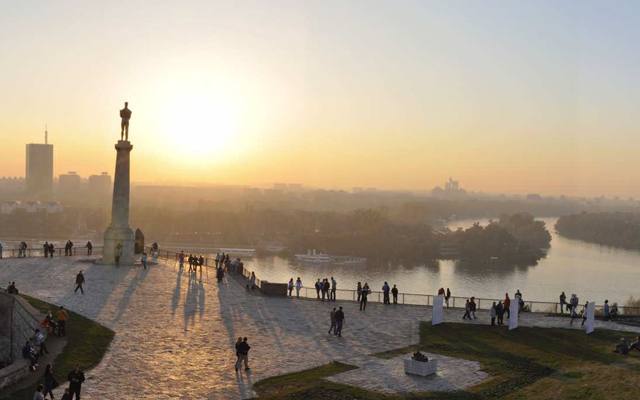 BELGRADE SIGHTSEEING
Enjoying Kalemegdan fortress, princess Ljubica House, Gathering church and Patriarschy, Knez Mihajlova street during 3 hours of walking tour. Meeting and knowing people while walking cross Republica square, passing by National Museum and National Theatre, or choosing panoramic tour with open bus and getting to know Belgrade city hall, Parlament, St Marks church, St Sava temple and Royal complex.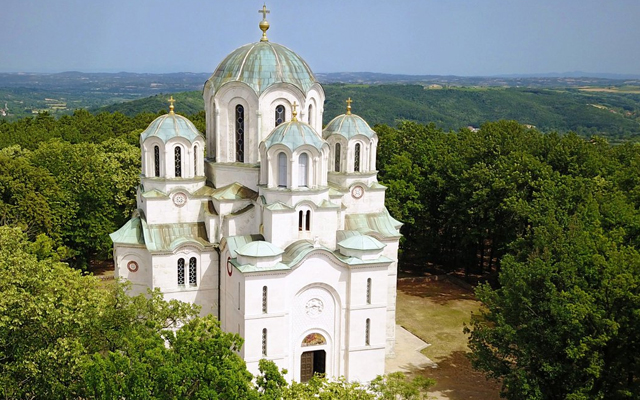 OPLENAC, TOPOLA
Topola is the small town situated 80 km south of Belgrade. It used to be Serbia's administrative and political center. This is where the first rebellion against the Ottoman Empire took place 200 years ago when Serbia started building a modern State. Karadjordje Petrovic choose Topola as his base for freeing Serbia from the Ottomans . The region is also famous for good grapes and fine wine. The King's cellar in Topola are one of the famoust.



Belgrade airport 20km
Sarajevo 297km
Budimpešta 365km
Zagreb 379km
Sofia 432km
DOWNLOAD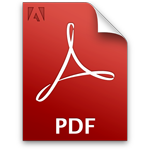 CONTACT US
sport@btravel.pro