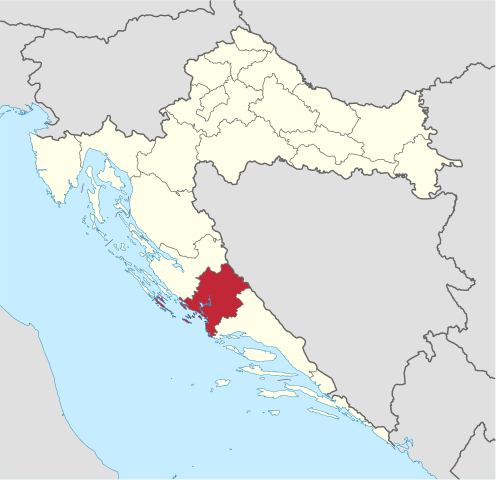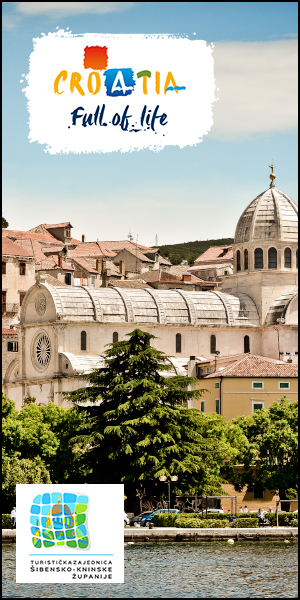 Šibenik-Knin County is a county in southern Croatia, located in the north-central part of Dalmatia.
The biggest city in the county is Šibenik, which also serves as county seat. Other notable towns in the county are Knin, Drniš, Skradin and Primošten. The county borders with the Zadar county to the North and the Central Dalmatia county to the South.
It is very well connected by road to the rest of Croatia and the closest airports are Zadar and Split.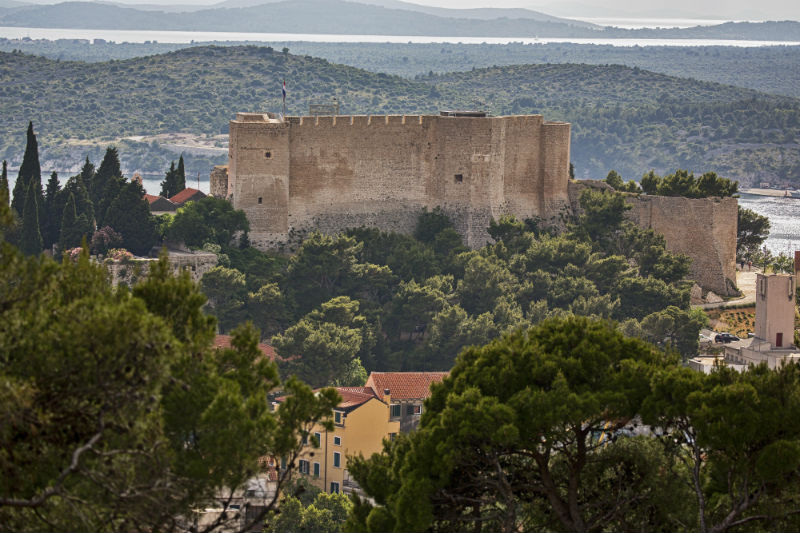 The fortified town of Šibenik was founded by Croats around the 9th century. Due to the development of the medieval Croatian state the town Šibenik made a progress and it was mentioned for the first time in the 11th century in a document written by the king Petar Krešimir IV.
Shortly afterwards there were many different nations fighting for this town – from the Austrian-Hungarian monarchy over Byzantium to Venice, but the town was still making progress, spreading and developing its culture, art, navigation, trade and economy in general. Šibenik was under the Venetian rule for long 400 years, but from that period we have the most significant historical and cultural sites of Šibenik today. Among them is also the main symbol of the Town today – the Cathedral of St. Jacob.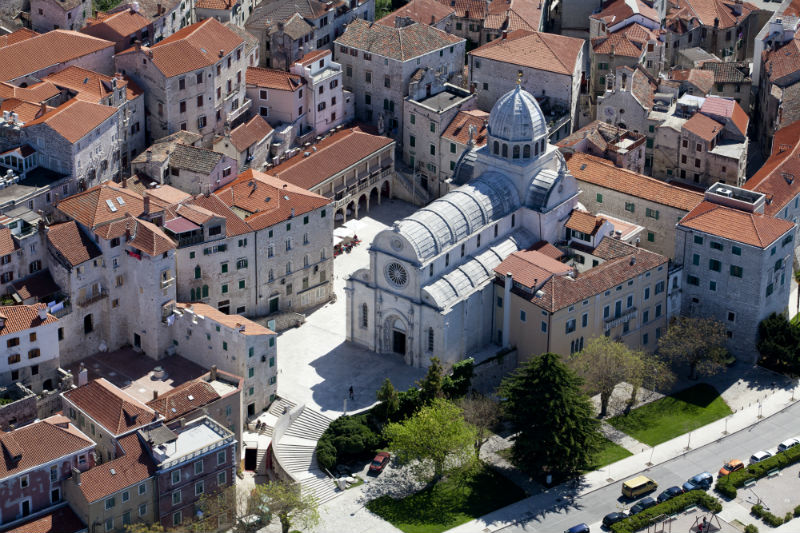 The Cathedral of St. Jacob
Imagine yourself living in the 15th century and looking at the outstanding construction made of white stone blocks in the clouds without any supporting part made of wood or any other connecting material – surely it would seem to you as a dream. Today exactly this construction is the most significant one in the area of Šibenik, built up in precisely 105 years in a unique Gothic and Renaissance style with a frieze of 71 human heads in the exterior, and sculptures and mosaics in the interior – the Cathedral of St. Jacob was enlisted in the UNESCO World Heritage list in 2000.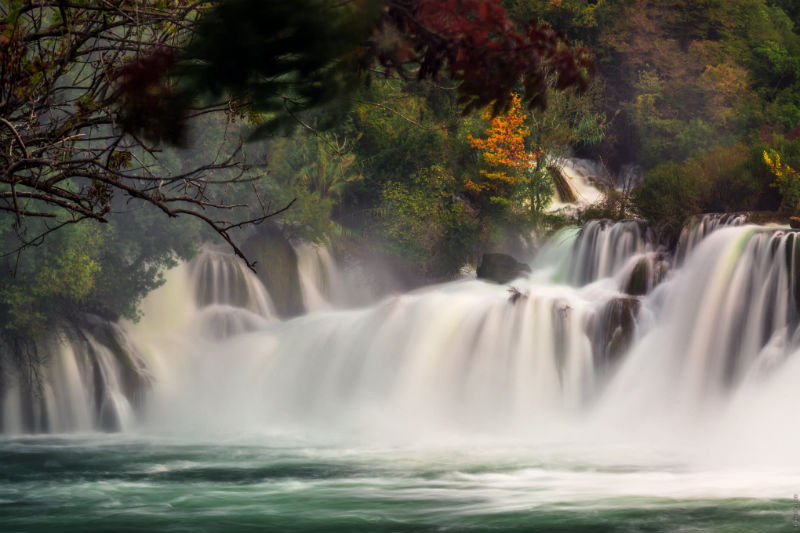 Krka National Park
Krka National Park covers a total area of 109 km² of the loveliest sections of the Krka River, and the lower course of the Čikola River.
The national park is a vast and primarily unaltered area of exceptional natural value, including one or more preserved or insignificantly altered ecosystems. The purpose of the park is primarily to serve science, culture, education and recreation, while tourism activities have also been introduced for its visitors.
Including the submerged part of the river at the mouth, the Krka River is 72.5 km long, making it the 22nd longest river in Croatia. It springs in the foothills of the Dinara mountain range, 2.5 km northeast of Knin. With its seven waterfalls and a total drop in altitude of 242 m, the Krka is a natural and karst phenomenon. The travertine waterfalls of the Krka River are the fundamental phenomenon of this river. See more at: www.np-krka.hr/en/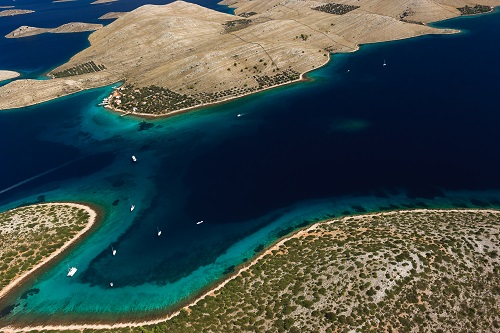 Kornati National Park
The Kornati archipelago – a labyrinth of stone, with eighty nine islands, islets and rocks in the sea. It is the most indented island group in the Mediterranean. Regardless of whether you look at the Kornati Islands from the air, from the sea, or from sightseeing points on the islands, the view is equally impressive – and yet different to the eye every single time. Every vista is more than worth experiencing, and every perspective worth examining. Dry stone walls on the Kornati Islands are silent and steadfast witnesses to hard work on modest soil on stone surrounded by crystal-clear sea. The Kornati Islands are the stone pearls of the Mediterranean.
The islands of Kornati are private property in their entirety, and ninety percent of the owners live on the nearby island of Murter. Towards the end of the 19th century, these Dalmatian farmers bought off the islands from the estate-owners, and enclosed their property by dry stone walls.
Dry stone walls are monuments to amazing human hard work, skill and patience. They frequently extend from coast to coast – built in order to prevent sheep from wandering into someone else's property. There are approximately 260 kilometers of dry stone walls on the island of Kornat alone, and in the entire territory of the National Park, their total length is impressive 330 kilometers.
See more at: www.np-kornati.hr/en/